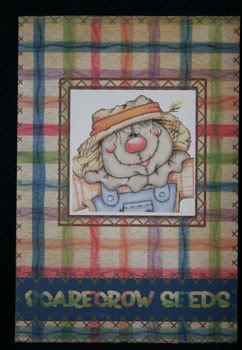 Here's a seed packet filled with candy corn. The graphics can be found on
pccrafter.com
. The stitching graphics by Stephanie Spice.
The poem on the back is thanks to Nancy Kochsmeier. Printed several copies on a separate sheet and cut these and cut by hand. Here is the
GDS
template for the seed packet. This is an older file so I think everyone can use it. Here is a
png
for those of you how cut by hand.